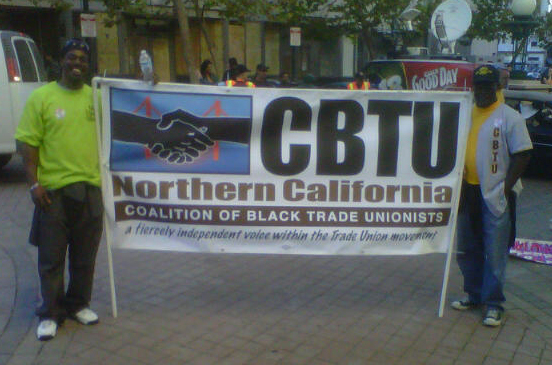 Join CBTU
Click the link below to display a PDF form to apply for membership in the Northern California Chapter of the Coalition of Black Trade Unionists.
Unfortunately, we cannot process online applications at this time, but you can fill out the PDF form when it displays, and then print the screen. Or you may download the file, fill it out, and print from there.
Be sure to check the appropriate box for your membership level.
This determines your yearly dues.
Mail your printed application, together with your membership fee, to NCCBTU at the address shown below. Make all checks or money orders payable to: Coalition of Black Trade Unionists.
Mail to: Coalition of BlackTrade Unionists, P.O. Box 6117, Oakland CA 94603