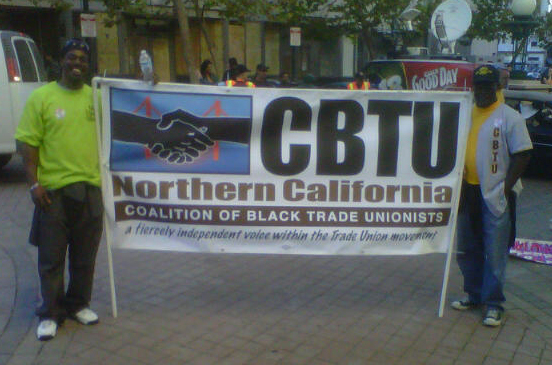 About the Northern California Coalition of Black Trade Unionists
Now in our 35th year, we are still following in the footsteps of our chapter founder, Geraldine M. Johnson: that is, we are serving as the independent voice of Black Labor.
Our work could not have been possible without the involvement, support and work from our unions, as well as community-based and faith-based organizations. Below are some examples of our collaborations:
For these past couple of years in both the East Bay and San Francisco, we have worked to gain Local Hire.
We have worked with the NAACP to bring quality education to our students.
We worked together with the Baptist Church to help mobilize the seniors in the community to get out the vote.
The CBTU collaborated with the NAACP and the Alameda County Nurse's Association to bring "AIDS" awareness to our youth.
Our Community Action and Response Against Toxic (CARAT) Team trained the students of the Cypress Mandela Training Center in both Toxic Awareness and Cardiovascular Pulmonary Resuscitation (CPR) .
We are the "ninety nine percent supporting the "Occupy Oakland" movement.
For more information...
Visit the pages under CBTU (at right) to learn more about the different organizational levels of the Coalition of Black Trade Unionists.
Access useful documents under Documents at right.